Hey, do you like
Bicycles?
You and Your Custom Bike
Patton Frames is a small bicycle frame building adventure powered by my love of bicycles and my passion for building useful things. I am not a big company with a dedicated size chart and options, together we will discuss what you want and how we're going to make it a reality. Whether it's your next fully loaded touring rig, supped up road racer, or down and dirty cross machine, let's work together to create your next favorite bike.
Ready to go?
Already know what you want, follow the link to contact me and make your dream bike into reality.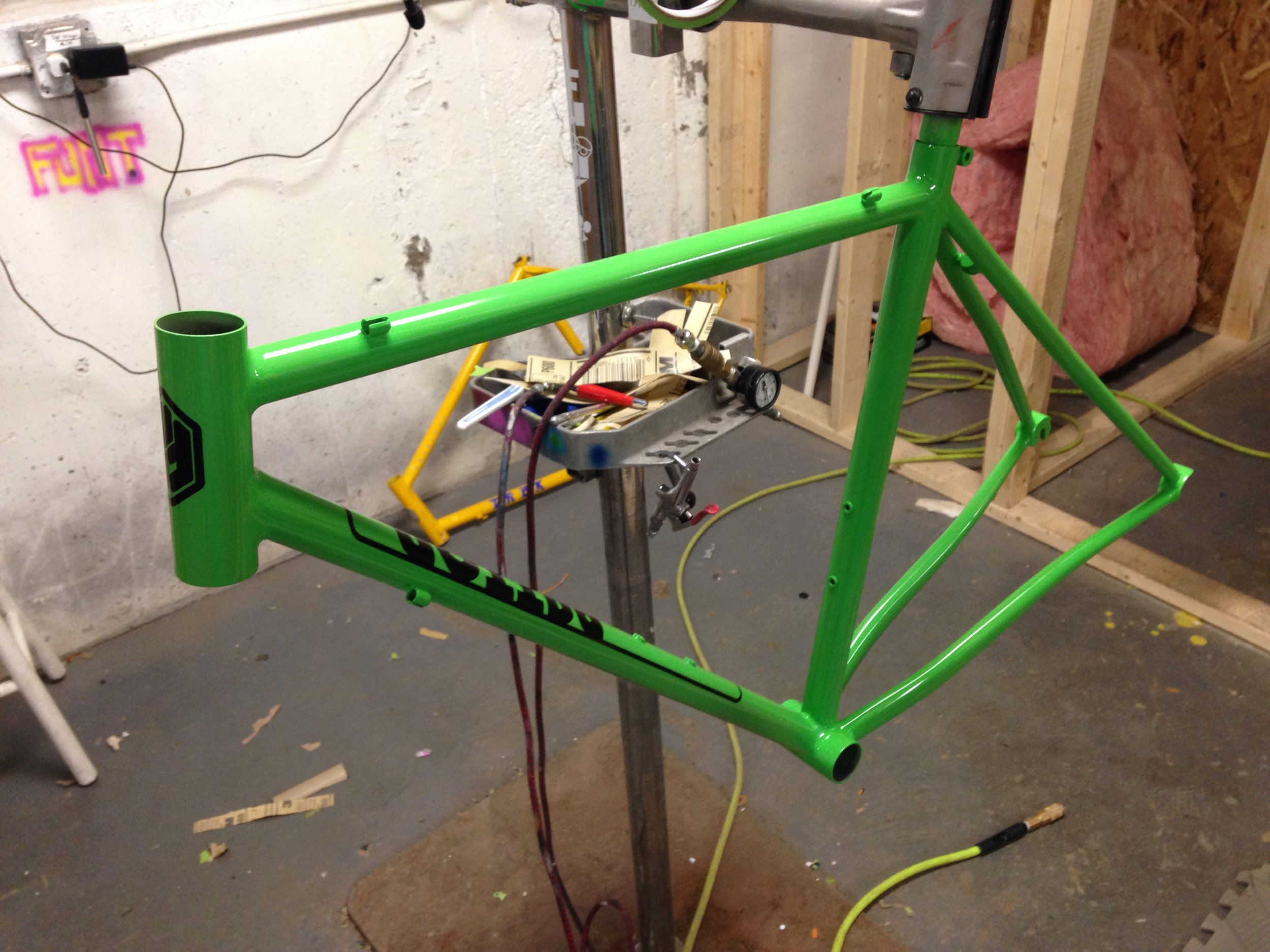 Some nice words from nice people:
MY PROMISE
I want the process of building your dream frame to be open and enjoyable. I promise to work with you to get everything just how you want it but reserve the right to snicker and roll my eyes if your demands are too outlandish. This is about getting you the bike you've always wanted, not about me building what I want. This is a ride we will go on together and by the end of the journey I promise it will have been worth it.
Check out some bikes!
About Me
MY NAME IS Michael
I started becoming interested in bikes at an early age (whatever age kids have paper routes), since then it has blossomed into a horrible obsession that has made me the kind of person who has a bike for every occasion. I have a Bachelors of Science in Mechanical Engineering from Miami University where I first started experimenting with bamboo and carbon fiber frames as well as building a hybrid electric bike as part of my senior design project. After moving to Chicago many years ago and developing a small amount of disposable income I have been exploring how to make bikes the right way and have fallen in love with the process. Patton Frames is my outlet for sharing my love of building and riding bicycles with other people in the community.